The partnership had its second transnational project meeting on 25-26 May. Country reports on micro credentials and open badges were done based on interviews, surveys and desk research. Stay tuned for the publications of updates from Hungary, Spain, Lithuania, Latvia and Greece in the upcoming weeks.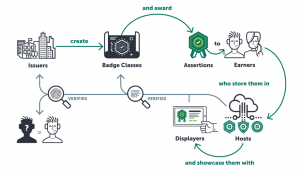 The collated European report due by the end of July will have three main topic of discussion:
Technical developments
Role-based requirements
VET systems overview
Partners presented the latest technical standards and specifications, as well as the micro-credentials for transparency and match between open online learning assessment and recognition. During the meeting the partners discussed the EAC initiative on micro-credentials in terms of its effect on the project.